On World AIDS Day, The Biden-Harris administration has come to terms with all US losses. and around the world on HIV/AIDS-related diseases and recognize the progress they have made in combating the disease with a goal of eliminating it by 2030.
Through a statement the Biden administration noted that they remain committed to implementing the National HIV/AIDS Strategy (NHAS), announced last year to end the HIV epidemic at home and abroad. A new strategy is also being launched to guide President Biden's Emergency Plan for AIDS Control (PEPFAR) worldwide.
700,000 Americans have died from this disease
"This disease remains a major public health problem and we are joining the international community in honored and remembered by more than 36 million peopleincluding the 700,000 Americans who have tragically died from AIDS-related illnesses since the start of the pandemic," said President Joe Biden.
The steps taken by the administration in the fight against HIV/AIDS launch of the Federal NHAS Implementation Plan, Published in August 2022, it details over 380 actions that agencies are taking to achieve the goals.
The Department of Health and Human Services (HHS) has directed funds and resources to the populations and regions most in need. Office of Infectious Disease Policy (EHE) promotes innovative solutions focused on the community that take advantage of scientific advances in HIV prevention, diagnosis, treatment and outbreaks. In addition to supporting equal access to HIV services for people at risk of contracting the disease.
President Biden has requested $850 million in his fiscal year 2023 budget to reduce new HIV/AIDS cases. to scale up prevention and care programs and to ensure equal access to services. In addition, the President proposes to create a national program
The President also proposed the creation of a $9 billion National PrEP Program over 10 years to make sure the program is free for anyone who is uninsured or underinsured.
End HIV/AIDS by 2030
The President's Program for Emergency AIDS Relief (PEPFAR) is launching a new five-year strategy to galvanize the US global response to HIV/AIDS. Their goal is to end the disease by 2030.
President Joe Biden led the historic seventh replenishment of the Global Fund to Fight AIDS, Tuberculosis and Malaria, raising $15.7 billion to fight the disease.
PEPFAR platforms help protect and advance global gains in HIV/AIDS while building more resilient health systems and supporting the global response to COVID-19.
Stricter discrimination laws
ONAP called for modernizing and prosecuting HIV-related criminal lawsmaking sure they are backed up by the latest scientific evidence. The Department of Justice continues to actively enforce the Americans with Disabilities Act (ADA) to fight HIV-related discriminationand the Department of Defense updated its policy on HIV-positive service personnel.
Importantly, President Biden signed the LGBTQI+ Civil Rights Executive Order, which strengthens federal coordination to improve health equity by protecting LGBTQI+ access to healthcare services. also addressed Violence against transgender women of color throughout the country, and this led to the killing of some.
The Office of AIDS Research at the National Institutes of Health (NIH) has released its five-year strategic plan to allocate funds to advance the HIV research agenda. National Institute of Allergy and Infectious Diseases (NIAID) evaluates three experimental HIV vaccines based on technology used in several approved COVID-19 vaccines.
Author: Roxanne Navarro
Source: La Opinion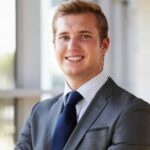 Alfred Hart is an accomplished journalist known for his expert analysis and commentary on global affairs. He currently works as a writer at 24 news breaker, where he provides readers with in-depth coverage of the most pressing issues affecting the world today. With a keen insight and a deep understanding of international politics and economics, Alfred's writing is a must-read for anyone seeking a deeper understanding of the world we live in.