Mercedes-Benz is testing updated cars of the CLA Class family. A 48-volt mild hybrid system is planned to be added to the powertrain lineup.
Mercedes-Benz is preparing an update for the CLA-Class family. In the tests, they noticed a modernized sedan and station wagon. Published on the Photo Engine1 website.
Mercedes-Benz is testing standard versions of the CLA. Charged AMG models should appear a little later.
The updated CLA Class family will receive new headlights with redesigned internal graphics. The headlights will consist of diagonal stripes, as opposed to the L-shaped strips currently seen on the model.
The CLA-Class will have new bumpers and grille. The backend will also change a bit.
Only minor changes are expected in the interior. That's why the test cars are not covered in camouflage.
Mercedes-Benz plans to add a 48-volt mild hybrid system to its CLA powertrain lineup. This should increase efficiency and reduce emissions.
The updated CLA-Class family will be available in 2023. It is also expected that new configurations for the model will come.
Previously Focus He wrote that he is putting a new electric station wagon, the i5 Touring, to the test, which will be built on the basis of BMW's 5 Series model.
Source: Focus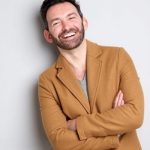 Ray Bly is an accomplished journalist in the field of Automobile. He currently works as a writer at 24 news breaker. With a deep understanding of the Automotive industry and a talent for uncovering the latest developments, Ray's writing provides readers with insightful and informative coverage of the latest news and trends in the field.