Police initially could not tell whether the dog was driving the crossover alone. In just a few minutes they learned the whole truth.
Exceeding the speed limit is a common violation among drivers. However, the incident that took place in the Trnava region of Slovakia has a funny story. This situation was reported on the Carscoops website.
In the village of Sterusy, police noticed an unusual "violator" at one of the speed cameras. The picture shows a brown retriever sitting behind the wheel of the Skoda Kamiq crossover.
The vehicle was traveling 10 km/h over the speed limit. At first, law enforcement could not tell whether the dog was actually using the crossover.
Just a few minutes later, police intercepted the Skoda Kamiq. It turned out that the dog was sitting in the driver's seat.
The 31-year-old owner of the car said that his dog suddenly jumped into his lap. However, video footage shows the pet sitting independently in the driver's seat.
The police fined the driver who violated traffic rules. Police teams called on other drivers not to repeat these actions.
Previously Focus He wrote that the driver of a Subaru Outback station wagon in Australia got stuck in the sand on the beach due to the directions of his GPS navigation device.
Source: Focus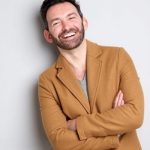 Ray Bly is an accomplished journalist in the field of Automobile. He currently works as a writer at 24 news breaker. With a deep understanding of the Automotive industry and a talent for uncovering the latest developments, Ray's writing provides readers with insightful and informative coverage of the latest news and trends in the field.