Ukraine will need about $38 billion just to stop printing money and provide social benefits. At the same time, the budget deficit may continue to increase, but it all depends on the future situation on the front.
Ukraine continues to resist Russian armed aggression, so in 2023, against the backdrop of incessant bombardment and energy crisis, our country will need more financial support from international partners. Money is needed to provide for urgent budgetary expenditures. Ukrainian Finance Minister Serhiy Marchenko wrote about this in his column in Time magazine.
How much money does Ukraine need?
In 2023, the state budget deficit of Ukraine is expected to be at the level of $ 38 billion. Ukraine will need at least this amount of money in order not to print money and to provide social assistance.
Now the G7 countries have already announced a $32 billion financial aid package, and the United States plans to allocate $13.37 billion in macro-financial aid from the $45 billion it had previously committed to support Ukraine.
"The support of international partners will play a critical role in how we get through the 2023 budget. The US will continue to provide grants to Ukraine, and the European Commission's commitment to a new full-scale macro-financial aid program for Ukraine in 2023. But as the war drags on, this not enough," writes Sergei Marchenko.
The Minister believes that a coordination platform should be created to find a solution so that Ukraine can get the necessary funding. It should include major economies and international financial institutions.
"Ukrainian President Volodymyr Zelensky and Prime Minister Denys Shmigal inaugurated a new financial coordination platform. The idea behind developing this platform is to engage regularly with G7 member states and international financial institutions to facilitate the exchange of information on key events and forecasts. Financial aid from various donors as well as ensuring that it is channeled in a timely and effective manner," he said.
At the same time, according to Sergei Marchenko, Ukraine can act as co-chairman of such a platform to develop effective and sustainable mechanisms for coordinating financial support. This will help solve security problems in Europe and create a valuable model for other countries to use in the future.
"The food security and energy crisis will cause more deaths and suffering worldwide. We must work more closely to find a solution for all of us," said the Ukrainian Finance Minister.
It is worth noting that in October 2022 the G7 countries announced their readiness to support Ukraine after the war. The G7 pledged to continue meeting Ukraine's urgent need for military equipment and demanded that Russia completely withdraw all its troops and military equipment.
Recall, according to the World Bank, the post-war reconstruction of Ukraine may require about 600 billion euros.
Source: Focus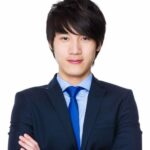 John Holton is a seasoned author and journalist, known for his expertise in economics. He currently works as a writer at 24 news breaker, where he provides readers with in-depth analysis and commentary on the latest economic developments. With a background in finance and a talent for explaining complex economic concepts in a clear and accessible way, John's writing is a must-read for anyone interested in staying informed about the economy.