The Minister of Digital Transformation of Ukraine wrote his resignation on March 18. On Monday, March 20, the chairman of the relevant committee, Mikhail Kryachko, reviewed and approved it.
On Monday, March 20, a draft resolution was presented to the Verkhovna Rada on the resignation of the current Minister of Digital Transformation of Ukraine, Mikhail Fedorov. The relevant document was published on the Parliament's website.
The initiator of the draft resolution was Mikhail Kryachko, deputy of the People from the People's Servant and chairman of the Verkhovna Rada Digital Transformation Committee.
It is known that Mikhail Fedorov himself submitted a letter of resignation on Saturday, March 18.
On Monday, March 20, the profile committee chaired by Kryachko on behalf of the Speaker of the Parliament Ruslan Stefanchuk evaluated the statement of the Minister of Digital Transformation and made a positive decision on Fedorov's resignation.
If you remember, it was learned that the new week will start with staff changes in the Council of Ministers on March 18. In particular, it was planned to dismiss the ministers Shkarlet and Ryabikin, to appoint new ones and to expand the powers of Deputy Prime Minister Fedorov.
And on Friday, March 17, it became known that Pavel Ryabikin will leave the post of Minister of Strategic Industries. According to People's Deputy Yaroslav Zheleznyak, Ryabikin could assume the post of Ukrainian ambassador to China.
Source: Focus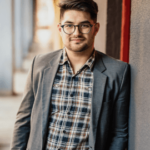 Bridger is a political journalist at 24 News Breaker, covering the Politics section with over 5 years of experience. Known for their detail-oriented reporting, Bridger delivers insightful and engaging analysis on political issues.