According to media reports, several people simultaneously reported that they could not get a certificate of ownership due to the verification of the "lawfulness of acquiring an apartment", which was carried out by the "prosecutor's office".
Residents of the residential complex "Nevsky" built by the invaders in Mariupol began to be threatened with evacuation. In a closed chat of the residential complex, residents of Mariupol complain to each other about the problems that arose suddenly with the registration of the apartments assigned to them as property. This was announced by the Russian edition of Nestka today, March 23.
This is the same residential complex whose residents allegedly met Putin the other day and thanked him for "a piece of heaven".
"Several people reported that they were not able to obtain a certificate of ownership immediately because the "lawfulness" of acquiring an apartment was verified by the prosecution," the newspaper writes.
According to a local resident, when he approached the "MFC" with a question about obtaining a certificate of ownership, he was told that the "prosecutor's office" must first check the legality of acquiring housing.
"A certificate of ownership will not be issued until we check the legality of issuing an apartment. And if it suddenly turns out to be another residence, there are already cases of eviction," wrote one of the residents of LCD chat.
Such cases are confirmed by the interlocutors of journalists. At the same time, in addition to having the right to own other housing, they do so on the basis of errors and other considerations of the commission checking the tenants. For example, one of the Mariupol resident said that he was afraid of losing his new apartment because his family owns a small stake in it.
Recall, Russian media reported that on March 19, Putin arrived in Mariupol. The dictator seems to have decided, together with the local people, to control the work of the occupation administrations on the ground.
Experts revealed the importance of Putin's trip to occupied Mariupol. Olga Lautman, an independent senior researcher at the Center for European Policy Analysis, believes the Russian dictator is trying to bring the Russians together and distract them from the international arrest warrant.
Source: Focus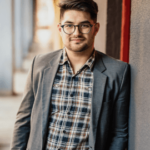 Bridger is a political journalist at 24 News Breaker, covering the Politics section with over 5 years of experience. Known for their detail-oriented reporting, Bridger delivers insightful and engaging analysis on political issues.