Volkswagen Group decided to reorganize its activities in the field of mobility, by selling its electric car sharing service WeShare. According to the German group, WeShare has been sold German startup Miles Mobility. The company is integrating 2,000 Volkswagen-branded WeShare electric vehicles (ID.3 and ID.4) into its fleet of 9,000 vehicles, mostly with internal combustion engines.
In addition, Miles has ordered 10,000 electric vehicles German concern (brands Audi, Seat/Cupra and Volkswagen), the deliveries of which will begin next year. The economic terms of the deal were not disclosed. WeShare is currently active in Berlin and Hamburg with over 200,000 users. The Miles car sharing service, on the other hand, is present in Berlin, Bonn, Düsseldorf, Duisburg, Hamburg, Cologne, Munich and Potsdam.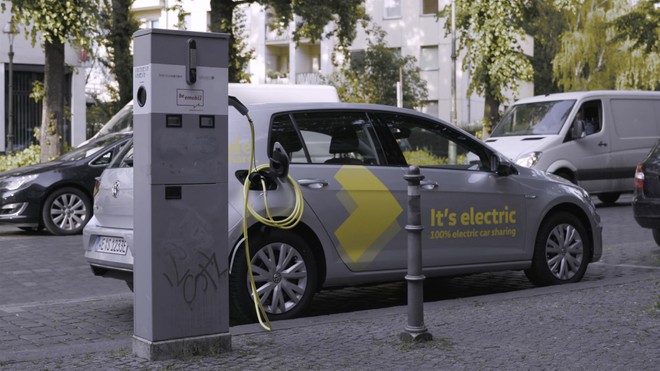 Volkswagen's decision to sell its car-sharing service is another indication of how difficult it is for automakers to successfully manage this activity. In this regard, it is impossible not to mention all the problems that BMW and Mercedes had. It is for this reason that Share Now was sold to Free2Move of the Stellantis Group.
In fact, this sale of the Volkswagen Group was born from the realization that "it could not improve profitability after 2022.", said Christian Dahlheim, CEO of Volkswagen Financial Services. Berlin-based Miles is one of the few exceptions in the sector. The startup broke even in 2021 with a turnover of 47 million euros.
However, the German group does not intend to abandon mobility services. With the delivery of 10,000 electric vehicles to Miles, Miles will continue to provide car-sharing services. In addition, we remember the recent acquisition of Europcar, which will be one of the pillars of Volkswagen's future mobility platform. platform that will also open to third parties like Miles.
Europcar will be another key element of Volkswagen's future mobility platform. The goal is to offer customers a wide range of different mobile services, ranging from carsharing for a few hours to car subscriptions for several months. The platform will also be open to non-Volkswagen Group suppliers such as MILES to increase economies of scale and customer benefits. Thus, the Group intends to participate in the growing markets for mobile services.
Author: Filippo Vendrame
Source: HD Motori

Ashley Fitzgerald is an accomplished journalist in the field of technology. She currently works as a writer at 24 news breaker. With a deep understanding of the latest technology developments, Ashley's writing provides readers with insightful analysis and unique perspectives on the industry.