The military conflict between Russia and Ukraine continues to cause collateral damage to the economies of several European countries due to rising energy prices.
The government led by Vladimir Putin deliberately cut gas supplies to the countries of the Old Continent, disagreeing with its policy, and as energy resources became scarce, the price of them skyrocketed.
This Friday heBritons have received bad news from the British energy regulator (Ofgem) as from 1 October the maximum price of energy companies in the sector will be able to charge for their homes will be £3,549 ($4,163.33), which means an increase of 80% on compared to the current limit.
The maximum price is currently £1,971 ($2,312.18) per year per family.
Under this scenario, this sharp increase is expected to further boost UK inflation on an annualized basis, currently at 10.1% but could reach 13% or more by the end of the year.
Strikes demanding higher wages
The cost of living crisis has triggered numerous strikes from various sectors, including the mail of the British Post Office, longshoremen or railway workers, requires a pay rise to cope with this situation.
The established price for energy will be valid until December 31, when a new tariff will be set.
The exponential rise in energy coincides with a lack of concrete action from the government, which is still short of a prime minister to replace Boris Johnson, as it will be before September 6, when it will be decided who will take office, Lys Truss or Rishi Sunak.
O, Jonathan Brearly, CEO of Ofgem, stressed the need to take appropriate measures to contain rising energy costs.
"We know the huge impact this maximum price increase will have on UK households and we know the tough decisions consumers will have to make now. I speak with clients regularly and I know that today's news will be very disturbing for many."
Worst of all, if the war in Ukraine lasts until the end of the year, Europe's energy shortages could worsen as winter approaches, and if so, other increases are inevitable.
– Aguila was caught queuing to board a plane at a North Carolina airport.
– Americans are losing their attachment to cable television and are now addicted to streaming.
Author: EFE
Source: La Opinion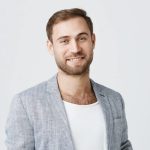 David Ortiz is an opinionated and well-versed author, known for his thought-provoking and persuasive writing on various matters. He currently works as a writer at 24 news breaker, where he shares his insight and perspective on today's most pressing issues. David's unique voice and writing style make his articles a must-read for those seeking a different point of view.