It is assumed that a full-fledged defense partnership has been established between the two countries. Iran can supply ballistic missiles to the Russian Armed Forces in exchange for SU-35 warplanes.
Russia is currently providing unprecedented levels of military-technical support to Iran in exchange for Tehran's supply of weapons for the war in Ukraine. According to the news of the American news channel NBC News, this information was given by senior officials in the administration of US President Joe Biden.
The article states that Russia will supply Iran with advanced military equipment and components, including helicopters and air defense systems, as part of an expanded partnership. At the same time, Iranian pilots were trained in Russia to pilot the Russian Su-35 fighter jet. According to US officials, this indicates that Iran could receive Russian planes as early as next year.
Journalists recalled that the White House had previously announced the supply of Iranian drones to the Russian Armed Forces for use in the war against Ukraine. But now we are talking about a full-fledged defense partnership with mutual arms exchange and military experience.. In particular, we are talking about the possibility of selling hundreds of Iranian ballistic missiles to Russia.
"This partnership poses a threat not only to Ukraine but also to Iran's neighbors in the region. We have shared this information with our partners in the Middle East and around the world," a White House source told reporters.
In response to these steps, the Americans are taking measures to limit military cooperation between Iran and the Russian Federation. In particular, the United States is working with its allies to support this new partnership to ensure that Moscow and Tehran cannot move equipment, weapons or money through their countries.
Important
Iran shakes America. Why do the US and Arab countries have to settle accounts with Tehran?
Recall, according to the British Ministry of Defense, Russia resumed its attacks on Ukraine, possibly with the help of Iranian unilateral strike drones (OWA). This may indicate that the RF Armed Forces has exhausted its entire stock of previously purchased Iranian Shahed kamikaze drones and is receiving new military assistance from Iran.
Source: Focus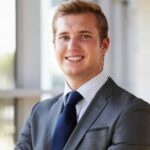 Alfred Hart is an accomplished journalist known for his expert analysis and commentary on global affairs. He currently works as a writer at 24 news breaker, where he provides readers with in-depth coverage of the most pressing issues affecting the world today. With a keen insight and a deep understanding of international politics and economics, Alfred's writing is a must-read for anyone seeking a deeper understanding of the world we live in.