The billionaire has limited APU fighters' access to the Starlink Internet and said he will not change his position. He believes this will bring the Third World War closer.
American astronaut Scott Kelly has called on billionaire Elon Musk to return access to the Ukrainian Armed Forces to Starlink. Wrote about it on the social network twitter.
Scott Kelly believes that the billionaire has to restore the full functionality of the Starlink satellites used by the Ukrainian military for communication. A day ago, SpaceX limited the use of services for military drones.
The astronaut said, "Protection against a genocidal invasion is not an offensive capability. It is to survive. Innocent lives will be lost. You can help. Thank you."
Elon Musk now reacted to the astronaut's appeals and his attitude on this matter has not changed. He urged Scott Kelly not to be fooled by the propaganda circulating on the Internet.
"You are smart enough not to devour media information and other propaganda nonsense. Starlink is Ukraine's communications backbone, especially on the fronts where almost all other Internet connections have been destroyed. But we will not allow the conflict to escalate. It could lead to the Third World War, "the billionaire wrote.
Recall, on February 10, Mikhail Podolyak, adviser to the head of the President's Office of Ukraine, said that Kiev could discuss with Musk the issue of access to Starlink of the Armed Forces of Ukraine. The billionaire takes these decisions because he does not only see himself as a great entrepreneur in the field of informatics, but also tries to demonstrate competence in global politics.
Also on February 10, the media analyzed a broadcast to which Elon Musk reacted that the Ukrainian Armed Forces had suffered 150,000 casualties. Citing an unnamed Turkish newspaper, the post alleged that 234 NATO instructors and 2,458 Alliance soldiers have died since the start of the massive Russian invasion, in addition to 157,000 Ukrainian soldiers.

Source: Focus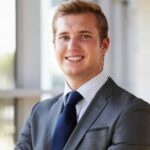 Alfred Hart is an accomplished journalist known for his expert analysis and commentary on global affairs. He currently works as a writer at 24 news breaker, where he provides readers with in-depth coverage of the most pressing issues affecting the world today. With a keen insight and a deep understanding of international politics and economics, Alfred's writing is a must-read for anyone seeking a deeper understanding of the world we live in.