Previous data showed that all parts of the asteroid fell into the English Channel, but this turned out to be not entirely true.
Earlier this week, Monday, February 13, a bright "fireball" lit up the skies over Europe left an equally surprising mark on the atmosphere. Residents of several European countries witnessed the fall of a small asteroid to Earth, which burned almost completely in the atmosphere and disintegrated as a result of the explosion. Initially, it was reported that all of its wreckage fell into the English Channel separating France and England. But a group of volunteers found a fragment of space rock on land, writes Space.
in Focus. Technology emerged telegraph channel. Subscribe so you don't miss the latest and exciting news from the world of science!
As already written FocusEarly on the morning of February 13, an asteroid about 1 meter wide, discovered just 7 hours ago, crashed into Earth's atmosphere. Although this space rock was given an alternative name Sar 2667, it was named 2023 CX1. It was discovered by Hungarian astronomer Christian Sarnecki on the evening of February 12, when the asteroid was flying at high speed towards our planet. Sarnecki made observations of near-Earth objects and found that one of them, very small and reflecting very little light, was flying towards our planet.
Meanwhile, this scientist is discovering an asteroid for the second time just hours before it hits Earth. As already written FocusIn March last year, Sarnecki spotted a 3 meter wide asteroid 2022 EB5 in space just 2 hours before it entered our planet's atmosphere, where it burned to pieces.
According to scientists, during the fall of the asteroid 2023 CX1, which looks like a fireball in the sky, many people living in England, France and some other countries watched its flight. Officially, about 70 objections were registered from local residents who reported a strange object in the sky over Europe.
Initially, scientists reported that the asteroid disintegrated while airborne, and parts of it fell into the waters of the English Channel, but one of its fragments was still found on land. Part of this small asteroid was found by volunteers collaborating with many scientific institutions in France. In fact, the piece was discovered on the territory of this country north of the city of Rouen.
The finding was reported by 18-year-old student Lois Leblanc, who, with her group, was looking for a possible impact site for the debris of asteroid 2023 CX1. According to him, during the search he drew attention to a dark-colored stone protruding from Earth. Now volunteers, together with local residents, plan to explore the area more extensively to find other parts of the asteroid that exploded in midair.
Moreover Focus He wrote that on the night of February 16, a potentially dangerous asteroid 2005 YY128 with a diameter of 1 km flew at close range to Earth. And this event coincided with the 10th anniversary of the fall of a 20-metre asteroid, now known as the Chelyabinsk meteorite, on Russia.
Source: Focus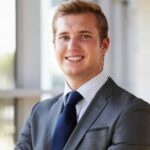 Alfred Hart is an accomplished journalist known for his expert analysis and commentary on global affairs. He currently works as a writer at 24 news breaker, where he provides readers with in-depth coverage of the most pressing issues affecting the world today. With a keen insight and a deep understanding of international politics and economics, Alfred's writing is a must-read for anyone seeking a deeper understanding of the world we live in.