Air Force of Seoul and Washington conducted maneuvers with an American B-1 strategic bomber and fighters from both countrieshours after North Korea launched a short-range ballistic missile.
The maneuvers were conducted over South Korea as part of a joint exercise that the two countries have been conducting since the 13th, to which Pyongyang has responded with successive missile tests.
In addition to the B-1 that was already deployed to the Korean Peninsula on the 3rd, F-35A stealth fighters from the Asian country and American F-16 aircraft participated in the exercise.With.
The new strategic bomber deployment comes on the same day that Pyongyang launched a short-range ballistic missile into the Sea of ​​Japan (referred to in both Koreas as the East Sea), and three days after the regime launched an ICBM, the Hwasong-17 is said to be the longest-range their arsenal.
Seoul and Washington.maintain the highest level of combined defense against ongoing North Korean threats to regional stabilityThis is stated in the message of the Ministry of Defense of South Korea.
The North's latest weapons test is Pyongyang's response to the joint maneuvers conducted by Seoul and Washington in the south of the peninsula, which the North sees as "an invasion test of its territory to which it promised to give an 'unprecedented response'."
According to Efe.
Author: Opinion
Source: La Opinion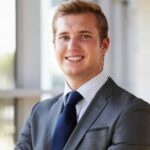 Alfred Hart is an accomplished journalist known for his expert analysis and commentary on global affairs. He currently works as a writer at 24 news breaker, where he provides readers with in-depth coverage of the most pressing issues affecting the world today. With a keen insight and a deep understanding of international politics and economics, Alfred's writing is a must-read for anyone seeking a deeper understanding of the world we live in.