In children's books, the subject is sheep who resist the wolves who decide to take over their village. In sheep, PRC officials saw Hong Kong in wolves – appropriate for Beijing.
The 38-year-old and 50-year-old residents of Kowloon and Hong Kong were arrested for owning several books from the Yangcun series that were declared provocative by the Chinese authorities."
As a result of the searches conducted in the houses of both individuals, the police confiscated the books and sent their owners to the police station. Authorities interpreted the characters as representatives of the Hong Kong and Chinese government and used colonial-era sedition law.
They were released on bail after learning the necessary information, but they must report to the police next month, according to the BBC.
Yangcun are small paperback books with colorful pictures and different stories that speech therapists use in their work with children. Yangcun books and their animated electronic version depict sheep trying to stop wolves coming to take over their village. Authorities decided it was a "brainwashing exercise" because they saw references to the Hong Kong and Beijing government in sheep and wolves.
As a result, five members of the Federation of Speech Therapists, which published the books, went to jail. Federation President Lai Man Ling, his deputy Yun Yi, secretary Ng Qiao Yi, treasurer Chan Yuen Sen, and committee member Fang Jihao were sentenced to 19 months in prison for attempting to incite a rebellion against the state. The Beijing-backed judge ruled that they "conspired to publish, distribute and display the three books with intent to rebel." They had already served 12 months in prison before they were convicted last September.
Hong Kong is a special administrative region of China with the principle of "one country, two systems", which should provide its citizens with freedoms that are not possible in mainland China. But these rights have been severely curtailed since Beijing passed a national security law in 2020 designed to quell the mass democratic protests that have plagued Hong Kong since 2019. For example, many materials related to the pro-democracy movement in Hong Kong that are thought to be supporting it by the authorities have been censored in the last few years. Films that the leadership believed were contrary to China's national security interests were banned.
Anyone who dares to obey can be sentenced to three years in prison and fined 130 tf. dollar. Students were ordered to refrain from singing songs, slogans, or holding events with political messages. The Hong Kong Museum bowed to pressure and removed some works by dissident artist Ai Weiwei from its exhibition. Many pro-democracy books have been removed from public libraries, including those written by jailed activist Joshua Wong.
Previously Focus He wrote that the Chinese press criticized the failure of the Russian Federation in the war in Ukraine.
Source: Focus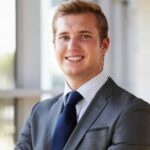 Alfred Hart is an accomplished journalist known for his expert analysis and commentary on global affairs. He currently works as a writer at 24 news breaker, where he provides readers with in-depth coverage of the most pressing issues affecting the world today. With a keen insight and a deep understanding of international politics and economics, Alfred's writing is a must-read for anyone seeking a deeper understanding of the world we live in.