According to the Moscow district prosecutor's office, former prosecutor Boris Namestnikov committed suicide in his own bathroom.
Former prosecutor of the Moscow region Boris Namestnikov was found dead in his apartment in the center of Moscow. Police said the man committed suicide. This is reported by the Russian edition of TASS.
"On Sunday morning, the body of Boris Namestnikov was found in the bathroom of his own apartment. His wife found it. The death of the former prosecutor was determined to be a result of suicide," law enforcement officials said.
It was noted that former prosecutor Boris Namestnikov is 90 years old. From 1979 to 1982 he worked as the prosecutor of the Perm region. In 1991-1993 he headed the prosecutor's office of the Moscow region. He was also once the head of the Investigative Department of the RSFSR Prosecutor's Office.
Lev Sotskov, retired general of the SVR, shot himself in Moscow on June 15 with a quality pistol. Major General Sotskov was 90 years old. He left a suicide note, in which Sotskov did not explain the reasons for the suicide, but told the story of his pistol, which turned out to be almost antique.
On November 24, a man opened fire on the building and street of one of the medical centers in the city of Krymsk in the Krasnodar Territory of Russia. He shot three people and then himself. Police said the cause of the aggression was the result of a divorce process involving the shooter.
Source: Focus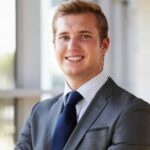 Alfred Hart is an accomplished journalist known for his expert analysis and commentary on global affairs. He currently works as a writer at 24 news breaker, where he provides readers with in-depth coverage of the most pressing issues affecting the world today. With a keen insight and a deep understanding of international politics and economics, Alfred's writing is a must-read for anyone seeking a deeper understanding of the world we live in.