The boy and his entire family were imprisoned for religious reasons – they will remain in a prison camp for the rest of their lives.
A 2-year-old boy and his family have been sentenced to life imprisonment in North Korea. According to Mirror.co.uk, this issue is discussed in the US State Department's report.
A two-year-old boy will spend his entire life in a camp after a Bible is found in his Christian parents' home, according to a US State Department report.
It is recorded that Christians were brutally persecuted, tortured, imprisoned and killed in North Korea. Several cases of North Koreans killed for being Christian were also included in the report. Especially in 2011, a woman and her granddaughter were shot in North Korea for their religious beliefs. Some, especially a woman in a solitary cell, were tortured by being deprived of sleep. She committed suicide in 2020 when the guards wouldn't let her sleep.
Some believers have described the so-called "pigeon torture" in which they are hung with their hands tied behind their backs and unable to sit or stand for days.
"It was the most painful of all tortures. It was so painful that I felt it was better to die," said the tortured man.
According to the report, some North Korean Christians withhold their beliefs from their children, as children in the country are encouraged to tell their teachers about any signs of faith in their parents' home.
North Korea officially guarantees freedom of religion to its citizens under the Constitution, and the regime cites churches built in Pyongyang as proof of this. The US State Department report includes the testimony of a man who said people could only be arrested for staying near the church a little longer or constantly passing by.
In North Korea, followers of shamanism can be sentenced to imprisonment from 3 years in a forced labor camp, and Christians can be sentenced to life imprisonment or imprisonment from 15 years. The punishment also extends to 3 generations of the next relative of the convict.
During the regime of Kim Jong-un, about 70,000 Christians were arrested for their faith.
Recall that a passenger opened the door of the plane during the flight in South Korea. Therefore, 9 people were taken to the nearest hospital due to respiratory distress. The Jeju Education Department announced that 8 of those hospitalized were schoolchildren.
Earlier, it was reported that North Korean leader Kim Jong-un sent a telegram to Russian President Vladimir Putin expressing his support for the war in Ukraine.
Source: Focus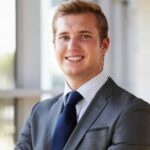 Alfred Hart is an accomplished journalist known for his expert analysis and commentary on global affairs. He currently works as a writer at 24 news breaker, where he provides readers with in-depth coverage of the most pressing issues affecting the world today. With a keen insight and a deep understanding of international politics and economics, Alfred's writing is a must-read for anyone seeking a deeper understanding of the world we live in.