The new Alpina B5 GT will be offered in station wagon and sedan body styles. The model was equipped with a 625-horsepower turbocharged 4.4-liter V8 engine.
Alpina unveils the fastest BMW station wagon ever. Model B5 GT Touring will be able to speed over 320 km/h. This was announced on the brand's website.
The 2024 BMW 5 Series Sedan and Wagon will be introduced very soon. In honor of this, Alpina is releasing a limited edition version of the B5.
The Alpina B5 GT will be offered in sedan and wagon body styles. The model was equipped with a 625 horsepower 4.4-liter twin-turbocharged V8 engine. and 850 Nm of torque.
The Alpina B5 GT sedan can accelerate from 0 to 100 km/h in just 3.3 seconds. Due to its heavier weight, the station wagon needs a little more time to accelerate.
From 0 to 200 km / h, the sedan accelerates in 11.3 seconds, and the station wagon in 11.9 seconds. The maximum speed of the sedan is 330 km/h, and the wagon is 322 km/h.
The Alpina B5 GT also differs from the standard version with its sports exhaust system. The exhaust tips are coated with titanium nitride and have a black finish.
The model received new 20-inch Classic forged wheels in the exclusive Marron Volciano color with "B5 GT" lettering. Behind them are Brembo brakes with 395mm front and 398mm rear discs.
Customers can order the Alpina B5 GT in almost any colour. There are also many options for customizing the interior for customers.
All vehicles will be sold with anthracite headliner, Shadowline, Harman Kardon sound system, heated steering wheel, anthracite walnut veneer and metal "B5 GT" badge on the floor mats as standard. Also included is a leather-wrapped instrument cluster and a stainless steel plate on the center console that displays the vehicle number.
The Alpina B5 GT will be released in a limited edition of 250 units. For a sedan they ask for 145,500 euros, and for a station wagon – 148,500 euros. Deliveries to customers will begin in July 2023.
Previously Focus He wrote that a photo of the updated 2024 BMW X5 LCI crossover has been shown on the web.
Source: Focus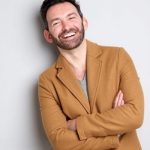 Ray Bly is an accomplished journalist in the field of Automobile. He currently works as a writer at 24 news breaker. With a deep understanding of the Automotive industry and a talent for uncovering the latest developments, Ray's writing provides readers with insightful and informative coverage of the latest news and trends in the field.