After nearly 10 years away from Argentine soil, Sergio "Maravilla" Martinez returned to his country in style on March 21st. In his first fight in the legendary Luna Park in Buenos Aires ex-world champion knocked out Colombian John Tehran in the first round and a new dispute for the World Boxing Association (WBA) middleweight belt is getting closer.
Having driven Tehran into a corner to the grid, Maravilla began to combine a series of powerful blows to the body and face of the opponent, who was only defending himself from the onslaught of the Argentinean. The Colombian hugged the former champion, but when the referee separated them, Martinez landed a powerful left hand, sending the opponent to the canvas. The match only lasted one minute and 27 seconds.
"Thank you all very much, infinite, for coming. I am very strong. And I assure you that I didn't finishit goes on…," the 49-year-old boxer told the audience in Luna Park.
Prior to this fight, Maravilla Martinez assured that he was in a great stage and that 2023 would be a pivotal year in his career to fulfill his dream of fighting for a world middleweight title in the hands of Erislandy Lara. With what was demonstrated against the Colombian in his home country, there is no doubt that we will soon see him against the Cuban WBA champion.
Billboard featuring an Argentinian paid homage to the iconic Oscar Bonavena and also presented a biographical series about the boxer, Ringo: Fame and Death.exclusive to the Star+ streaming platform. In addition, three more fights were held.
With this new positive result, Argentine boxer Sergio "Maravilla" Martinez now has an excellent professional record. 57 wins (32 by KO), 3 losses and 2 draws. For his part, Colombian John Tehran has a record of 18 wins (15 KOs) and 3 losses in his career.
Author: Cleberly Mendoza
Source: La Opinion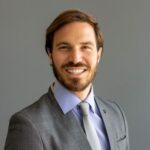 Ben Stock is an accomplished sports journalist. He currently works at 24 news breaker, where he has a reputation for providing in-depth analysis and unique perspectives on the latest sports news. He has a keen eye for detail and a deep understanding of the sports industry. With a passion for storytelling, Ben's writing takes readers closer to the action and the people behind it.