A new state law that went into effect this year in California will revoke the convictions of those arrested starting in July, whether they are sent to jail or not.
"This allows my client John, who was mistakenly arrested in Los Angeles, to return to work and return his adopted children to his home and not lose his family," said Ricardo Garcia, head of the county's public defender's office.
Senator Maria Elena Durazo's SB731 "allows my client Martha to continue to volunteer with the Parent Teacher Association (PTA) at her children's school; allows our client Pat to complete their university application," Garcia said.
The head of public defenders, or public defenders in Los Angeles, said "it's unbelievable what SB731 does for people" because "it allows them to get on with their lives, now their life doesn't end with arrest," which in fact, Garcia said, sometimes it's wrong or not needed.
The lawyer said that for the Los Angeles public defender's office, the largest in the country, the law makes his office's job easier because state attorneys "not only protect people by representing them in court, we also accompany them through the process of overcoming predecessors."
Son Hough of Californians for Safety and Justice said SB731, or the Cleared Criminal Records Act, also helps erase the records of those who have served their sentences and must now move on with their lives.
Gov. Gavin Newsom approved the law last October, it went into effect on January 1, and from July it will begin to get rid of convictions that make life difficult for those who have served their sentences.
It's the first law of its kind in the country, and Hough says it could benefit about 70,000 people in California.
Senator Durazo, a Los Angeles representative and author of the law, explained that when Californians go to prison, they usually prepare for the return to society when they serve time, enroll in courses, learn skills, go to counseling meetings.
"However, after they have 'repaid their debt to society', done everything they were told, done everything that was asked of them, took responsibility for their actions," they often continue to have problems, the senator said.
What we're doing with this law is "giving people, their families, and their children the opportunity to start a new life with economic freedom," the senator said.
Durazo explained that the point of his initiative "is to transform, help transform, help rehabilitate and give every person the right to seek that freedom."
The senator said she was well aware of the lack of freedom because "as a farmer from California, as a daughter of Mexicans, as a daughter of immigrants, I am aware of all the obstacles that are placed in front of us; obstacles because we were poor, because we had to travel from one city to another; stop. We want the freedom to choose the best we can be in life."
Hough said that prior to SB731, someone who made a mistake once had to pay for it for life, as if they made it forever.
Because of open dossiers, former convicts face difficulties in finding employment, finding housing that can be rented, they are accepted in many places.
"The best thing the SB731 has ever done for me is to judge me by my character today and not by the mistake I made 10 or 30 or 40 years ago," Hough said.
Homeboy Industries coordinator Jessica Sanchez said Senator Durazo's state law and her organization's work complement each other.
Homeboy Industries is the largest organization of its kind in the world," Sanchez said. "We believe that every person has the right to remake himself, because every person is much more than the biggest of his mistakes," he explained.
Each year, more than 10,000 former Los Angeles gang members turn to Homeboy Industries for job-assisted rehabilitation, according to the organization.
The leader of Californians for Safety and Justice stated that "While we know the SB731 removal work begins in July, the petition campaign begins here and now."
Some representatives from the public defender's office helped members of Homeboy Industries fill out their applications Friday after the end of the press conference on the steps of City Hall.
Author: Manuel Ocaño / Special for La Opinión
Source: La Opinion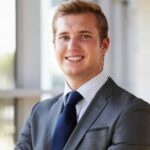 Alfred Hart is an accomplished journalist known for his expert analysis and commentary on global affairs. He currently works as a writer at 24 news breaker, where he provides readers with in-depth coverage of the most pressing issues affecting the world today. With a keen insight and a deep understanding of international politics and economics, Alfred's writing is a must-read for anyone seeking a deeper understanding of the world we live in.