An adult great white shark weighs about 535 kg and is 3.65 meters long. It has been recorded twice by experts from the OCEARCH marine research group.
The white shark Ironbound ("Iron Shark"), which swims more than 24,000 kilometers, was recorded off the coast of South Carolina last week. The OCEARCH Research Group, a nonprofit marine research group that provides open source data on shark migration, has published a route.
An adult great white shark weighs about 535 kg and is 3.65 meters long. It was noticed twice by the OCEARCH experts.
The marine animal was first spotted in the waters around Nova Scotia on October 3, 2019. It has been closely monitored ever since, which makes it possible to achieve impressive results with regard to long distance. It is named after the island of West Ironbound in Canada.
According to OCEARCH chief scientist Bob Huther, Ironbound was discovered off the New Jersey coastline in late April last year. By that time, the shark was about 20 years old. Huther noted that great white sharks migrate annually in the Atlantic Ocean, spending summers in northern waters near Canada and winters south to the eastern Gulf of Mexico.
According to OCEARCH, Ironbound has traveled more than 24,000 kilometers since it was spotted. To improve data collection, the team captures the sharks' movement with a tracker that provides a prompt each time they rise above the ocean's surface.
Recall that on May 19, a tiger shark attacked fishing in Hawaii. As a result of the collision with a shark, the man did not receive any injuries, but his canoe left marks from the predator's teeth. In the images, it is seen that the shark is approaching its boat quite quickly. It collides violently with the canoe and momentarily bites it, nearly capsizing the boat.
Also on April 7, a 4 meter tiger shark washed ashore in Ireland. Experts hope that by examining a predator's corpse, they will be able to understand why sharks fell into British waters and whether they could stay. Small-toothed tiger sharks have never been seen in British waters before, and two events so close together geographically and in time raise many questions.
Source: Focus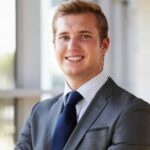 Alfred Hart is an accomplished journalist known for his expert analysis and commentary on global affairs. He currently works as a writer at 24 news breaker, where he provides readers with in-depth coverage of the most pressing issues affecting the world today. With a keen insight and a deep understanding of international politics and economics, Alfred's writing is a must-read for anyone seeking a deeper understanding of the world we live in.