It wasn't deja vu that took us back to 2015. Donald Trump officially announced on Tuesday his intentions to run for the Republican presidential nomination in 2024, resorting to his weary script of lies, exaggeration and mockery of his opponents.
In that sense, there was no news or real surprise. Actually, this is to be expected, given so much media giggles and speculation among his own, something that once again paved the way for this statement, which, in truth, has no real political weight in the United States, which is already being shaped in a different direction. ..
But while there is no doubt that he only bewitched part of his Republican Party – the so-called MAGA Nation – this statement was made under very different circumstances than in 2015 and 2020.
First, Trump was already president, and voters know what he gives. It is so predictable that it is not difficult to guess what his campaign speeches will include, mostly wrapped in rhetoric of hatred and narcissism. But given the progress the country has made since his high-profile defeat in 2020, he can no longer sell the idea of ​​a "successful millionaire businessman" who can arguably work wonders from the White House. What the country has experienced has been a string of corruption scandals and ongoing investigations into a man who, in today's sun, is still looking for a way to profit financially from his tenure as president, a figure who looks more like a gangster than a man of status. And now, as a recidivist, he wants to return to the stage.
But perhaps the biggest difference from 2015 and 2020 is that his Republican Party, despite predicting control of the House of Representatives, just suffered a crushing defeat at all levels in this year's midterm elections. His "red tsunami" became salt and water. The Senate remained in the hands of the Democrats, and they also received governorships, as in the case of Arizona, as well as seats in the lower house.
In other words, the context in which he wants to re-impose the empire of racism, which has never ceased to show his nose in the country, is so different that it will be increasingly difficult for him to penetrate the public consciousness, except among his applause, who are already sharpening their claws, perhaps thinking, that a nation that has proven its greatest success lies in cultural and demographic diversity can be discarded. That is, Trump appears at a moment when he is no longer needed by the nation that America wants to be.
Based on the latter, the most important thing is that the Trump-backed extremist candidates lost their races. Voters have rejected Denialist candidates who continue to propagate Trump's lie that the 2020 election was "stolen" from him; they also rejected extremism, divisions, "replacement" and "invasion" conspiracy theories at the border.
Despite predictions that inflation will crush Democrats, voters also chose to choose candidates who defend rights like abortion and showed by their choice that they care about the future of our democracy.
What new hatred and lies will Trump's rhetoric be saturated with this time, when its failure as a political-electoral weapon has been proven? His strategists must be racking their brains to stand up to a more conscious electorate and be prepared to confront with their voices the aspect of modern evil that Trump and his followers represent both for this country and the rest of the world; Well, we also need to be aware of the hard reality that Trump is not here to play fair or guarantee democracy. This is about personal revenge, not political or ideological. He wants power for the sake of power, this is his gloomy nature.
There is no doubt that the midterm elections were a Trumpism referendum and it was cast in a very bad light.
In fact, judging by the reaction to the former president's aspirations in some Republican circles, it is clear that Trump has become a liability to the Republican Party, which has welcomed his election victories with open arms. But now the story is completely different. It brought only losses. And that's it: defeat is something no political party will ever accept, especially among those who support million-dollar campaigns and invest in gathering candidates who want to win. Trump has been a failure both for his country and for history.
This is not to say that he should be underestimated, because while he is not a candidate after all, there are other extremist figures who have succeeded without being Trump, such as the case of Florida Gov. Ron DeSantis, who was re-elected. by an overwhelming majority, although his status is not indicative of what is happening in the rest of the country. What is indicative of an internal Republican split is the expected confrontation between DeSantis and Trump in the coming months; in fact, fanatical followers of the ex-president were seen to have trampled on propaganda posters for the Florida governor prior to his announcement. And not to be completely overwhelmed, last night Trump only praised Texas Gov. Greg Abbott for his "work" on the border.
But even campaign donors and other GOP leaders want to turn the page and admit that Trump is a drag.
In any case, we must not let our guard down, because with or without Trump, the seeds of extremism have already been sown. In 2022, it did not germinate, but it is not known what may happen in the next two years.
Author: Maribel Hastings and David Torres
Source: La Opinion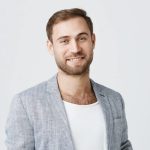 David Ortiz is an opinionated and well-versed author, known for his thought-provoking and persuasive writing on various matters. He currently works as a writer at 24 news breaker, where he shares his insight and perspective on today's most pressing issues. David's unique voice and writing style make his articles a must-read for those seeking a different point of view.